I had an appointment letter from my Oncologist for Thursday 5th Dec so I have now to wait for a scan appointment.  So pleased my Oncologist is keeping a tight rein on things like she promised.
On the whole we didn't do a lot and I have realised the best time for me is the morning so Im going to turn my day around so up early and shower early then tidy up and go out for fresh air. Then  today I put that in to force. Up early shower and breakfast and its raining. Oh dear housework will get done early me thinks.
This sleeping in the afternoon is time wasting and yet it means Im so alert in the evening. But today I feel back on form although I have probably depressed Christine my lovely friend. She let me moan about mt demise last night but she has put me on a straight path.
Ray is running the dogs walks but I must get more exercise in so yes I have made new rules for myself.
Tonight the Australian Opera House is going to turn the sails blue
The Asbestos Education Committee and the Asbestos Diseases Research Institute will host a special Candlelight Tribute to honour the many Australians whose lives have been touched by  asbestos-related diseases. Marking the official launch of Australia's first national Asbestos Awareness Month, this Tribute will be in honour of all those Australians who have lost their battle with  asbestos-related diseases and those who will continue to fight asbestos-related diseases well into the future. The event to be held on the foreshore of Sydney's Circular Quay at Campbell's Cove overlooking the Sydney Opera House as it is illuminated Blue, the international colour for asbestos-related diseases. During the launch there will be special guest performances by The Honeybees Choir.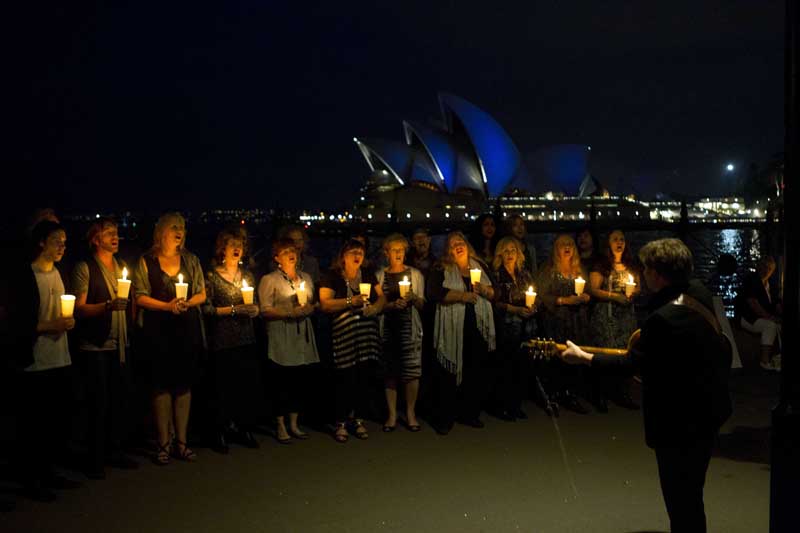 https://asbestosawarenesstribute.eventbrite.com.au/
What a lovely thing to do and wouldn't it be great if we did something like this. Tower Bridge Or even Big Ben would be great.
Tonight is Halloween and people have been digging out their pumpkins to make great pictures.
Karryanne
Her little girl has been having a go and the result is lovely.
Beccy 
Very clever. So have a great time all you little ones as you go trick and treating.
Rays Blog is a sweet read —http://mesoandme.wordpress.com/2013/10/30/wednesday-63/