Its been a very hot day today and we have managed to get out for a wonderful walk. Louis was off lead and so he has had a great run and is shattered now.
I had a phone call and a Women's Magazine that is doing a very comprehensive Article on me wanted to read through all she had written. It was so good I was crying at my own life story.
She said Oh sorry -but I said -no it is so good you have written it down just as I had said. So she was very happy and thats another interview wrapped up.
Still having my sleep broken up by the pain now so I have to have some stronger Medicines this will be sorted on my appointment.
But life goes on.
It is the day of Ians Funeral and we, the Meso warriors have sent flowers to Grace
The spray is called 10 secret kisses -Isn't that lovely.
She is devastated and her two boys so I hope she has manged to be able to get through it all. She has a special friend with her.
Poor Grace has delid the funeral for such a long time as she didn't want to part from him, so so sad.
This was just days before he died. Marc their son wants to come and see Ray again as they got on so well and Ray said he was a great boy and he was so grown up for his age, he is so unhappy. I haven't met the eldest lad but I expect he is just as nice.
Goodnight Ian as you pass on to the Rainbow Bridge xx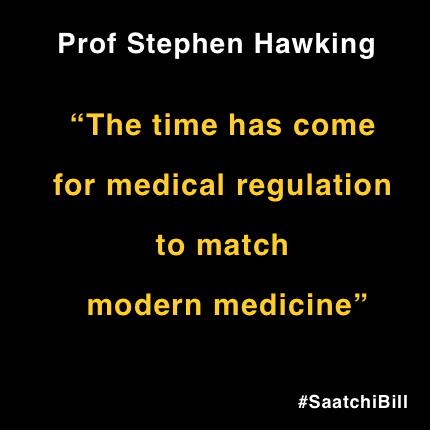 http://www.accesstomedicine.co.uk/news-and-events/earl-howe-empowers-parliamentary-reception-speech
Earl Howe – Empower's Parliamentary Reception speech
Thank you, Geoffrey.  I am very pleased to be here today to talk about this important subject.  I do, of course, recognise the concerns raised by the other speakers before me regarding access to new and promising medicines for these terrible conditions.
I would like to assure those present that our priority is to ensure that patients, including those with rare and life threatening or limiting conditions, have access to new and effective treatments on terms that represent value to the NHS and the taxpayer.
Indeed, it was partly with this in mind that we announced the Early Access to Medicines Scheme on 14th March 2014.
Early Access to Medicines Scheme
I would like to spend a few minutes setting out the aims of the scheme, which I hope you will agree is an important development.
Through the scheme, the Medicines and Healthcare products Regulatory Agency will provide a scientific opinion on promising new, unlicensed or off-label medicines to treat, diagnose or prevent life threatening or seriously debilitating conditions which do not have adequate treatment options.
Our hope is that the scheme, which will operate within the current regulatory structure, could give patients with these conditions access much sooner to medicines that represent a significant advance in their area of unmet need.
MHRA is responsible for managing the scientific aspects of the scheme, which will follow a two-step process.
Step one includes giving a new medicine a promising innovative medicines designation.
This will provide an early indication that a product may be a possible candidate for early access, based on the available clinical data.  The designation will be issued following an MHRA scientific meeting and could be given several years before the product is licensed.
Companies who wish to move to step two must hold a promising innovative medicines designation and provide further relevant data on their product's quality, safety and efficacy.
At step two, the MHRA will produce a scientific opinion describing the benefits and risks of the medicine, based on information submitted by the applicant after sufficient data have been gathered from the patients who will benefit from the medicine.
The trigger for an Early Access to Medicines scientific opinion does not necessarily have to be the submission of a dossier for marketing authorisation application, but the availability of a sufficiently compelling case based on the total data and evidence collected to date as assessed by the MHRA.
This is, of course, conditional on data from the development process of the product which indicates that the benefit:risk profile of the medicine is positive.
The scientific opinion will be made available on the MHRA's website to assist clinicians and patients in making treatment decisions, and to support informed consent by patients to the risks and benefits of the product.
The scheme will be launched and ready to receive applications in April 2014.  I understand that full details, together with guidance, will be published on the MHRA website in due course.
Conclusion
This is an exciting initiative and just one way in which the Government is supportive of improving access to new medicines.
We are also consulting on a draft Medical Innovation Bill which aims to encourage responsible innovation in certain circumstances, and to discourage irresponsible innovation.  The consultation paper was published on 27 February and the consultation period runs until 25 April.  I would encourage anyone with views on the proposals to respond to the consultation.
We continue to support the existing incentives offered at EU level to encourage the development of medicines for small numbers of patients ('Orphan' medicines), and the development of the Commission's plans for adaptive licensing, including their launch of the EMA adaptive licensing pilot on 19 March.
In giving patients access to the next generation of medicines before they are licensed, I hope you will agree that this scheme could help seriously ill patients in areas of unmet clinical need to have earlier access to new and effective medicines.
Thank you.
We Warriors have been discussing a new trial that is appearing in Oxford at the end of the year maybe and we have to find where else
http://news.sciencemag.org/health/2012/03/one-drug-shrink-all-tumors?ref=hp
When mice with human tumors received doses of anti-CD47, which sets the immune system against tumor cells, the cancers shrank and disappeared. A single drug can shrink or cure human breast, ovary, colon, bladder, brain, liver, and prostate tumors that have been transplanted into mice, researchers have found. The treatment, an antibody that blocks a "do not eat" signal normally displayed on tumor cells, coaxes the immune system to destroy the cancer cells.A decade ago, biologist Irving Weissman of the Stanford University School of Medicine in Palo Alto, California, discovered that leukemia cells produce higher levels of a protein called CD47 than do healthy cells. CD47, he and other scientists found, is also displayed on healthy blood cells; it's a marker that blocks the immune system from destroying them as they circulate. Cancers take advantage of this flag to trick the immune system into ignoring them. In the past few years, Weissman's lab showed that blocking CD47 with an antibody cured some cases of lymphomas and leukemias in mice by stimulating the immune system to recognize the cancer cells as invaders. Now, he and colleagues have shown that the CD47-blocking antibody may have a far wider impact than just blood cancers. "What we've shown is that CD47 isn't just important on leukemias and lymphomas," says Weissman. "It's on every single human primary tumor that we tested." Moreover, Weissman's lab found that cancer cells always had higher levels of CD47 than did healthy cells. How much CD47 a tumor made could predict the survival odds of a patient.To determine whether blocking CD47 was beneficial, the scientists exposed tumor cells to macrophages, a type of immune cell, and anti-CD47 molecules in petri dishes. Without the drug, the macrophages ignored the cancerous cells. But when the anti-CD47 was present, the macrophages engulfed and destroyed cancer cells from all tumor types. Next, the team transplanted human tumors into the feet of mice, where tumors can be easily monitored. When they treated the rodents with anti-CD47, the tumors shrank and did not spread to the rest of the body. In mice given human bladder cancer tumors, for example, 10 of 10 untreated mice had cancer that spread to their lymph nodes. Only one of 10 mice treated with anti-CD47 had a lymph node with signs of cancer. Moreover, the implanted tumor often got smaller after treatment—colon cancers transplanted into the mice shrank to less than one-third of their original size, on average. And in five mice with breast cancer tumors, anti-CD47 eliminated all signs of the cancer cells, and the animals remained cancer-free 4 months after the treatment stopped."We showed that even after the tumor has taken hold, the antibody can either cure the tumor or slow its growth and prevent metastasis," says Weissman. Although macrophages also attacked blood cells expressing CD47 when mice were given the antibody, the researchers found that the decrease in blood cells was short-lived; the animals turned up production of new blood cells to replace those they lost from the treatment, the team reports online today in the Proceedings of the National Academy of Sciences.Cancer researcher Tyler Jacks of the Massachusetts Institute of Technology in Cambridge says that although the new study is promising, more research is needed to see whether the results hold true in humans. "The microenvironment of a real tumor is quite a bit more complicated than the microenvironment of a transplanted tumor," he notes, "and it's possible that a real tumor has additional immune suppressing effects." Another important question, Jacks says, is how CD47 antibodies would complement existing treatments. "In what ways might they work together and in what ways might they be antagonistic?" Using anti-CD47 in addition to chemotherapy, for example, could be counterproductive if the stress from chemotherapy causes normal cells to produce more CD47 than usual. Weissman's team has received a $20 million grant from the California Institute for Regenerative Medicine to move the findings from mouse studies to human safety tests. "We have enough data already," says Weissman, "that I can say I'm confident that this will move to phase I human trials."
*Correction, 2 April 2013: One reference to the compound used to treat mice was previously named as CD47, but in all cases was the antibody to that protein, anti-CD47.
Rays Blog