I have got the itching under control but now I have a fungus growing on the dry skin on my Bottom. Sorry to have to talk about such a personal thing but if down the line someone follows this blog and are on Keytruda they will know what can go wrong. Boy I feel down until I can find out tuesday what cream to use.
I have read this can happen when the Immune system is out I wondered if the drug was boosting mine up to much. I have read a USA forum and they say that some of them have a rest from the drug after 2 years and go back on it. I worry if they took me off of it they wouldn't put me back on again.
Met up with a Lovely friend who has moved from Scotland to Kent and so we met up for a coffee I found it hard to lift the cup up and not knock it over myself. We had a lovely catch up as the last time we met was at Meso Uk Conference.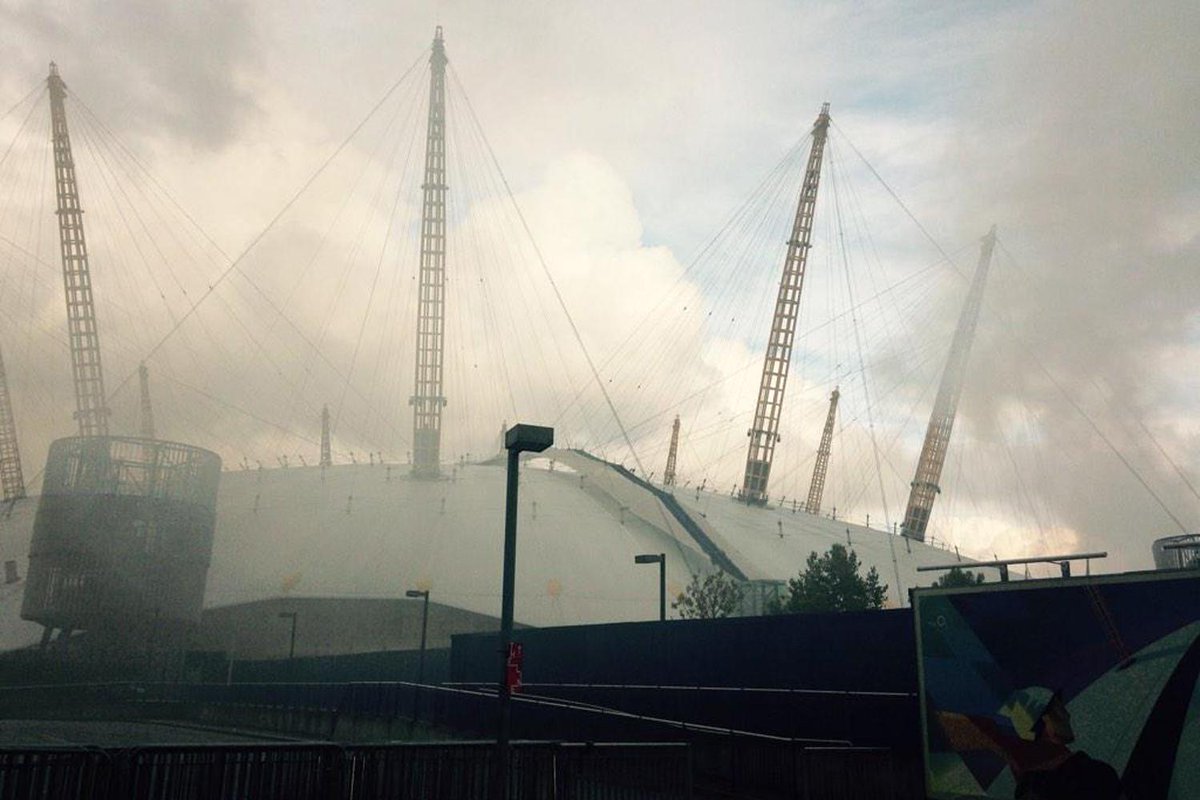 Thais a sorry sight and a frightening one I do hope it isn't serious  http://www.standard.co.uk/news/london/o2-fire-former-millennium-dome-evacuated-as-restaurant-blaze-fills-venue-with-smoke-a3093116.html?utm_source=dlvr.it&utm_medium=twitter
I love the dome although its now the O2 where so many concerts are held so many well known stars entertain.
Another sad story today was http://crazymainelife.blogspot.co.uk/2014/09/asbestos-and-maple-floors.html
I cannot believe that a parent could be so dumb as to allow themselves to pull up Asbestos tiles, where the asbestos is in the  bitumen adhesive even has asbestos in, but to let their children do it is beyond belief.
The blog is a year old so the harm will be going on in their body and wont show until they are 20/50 years older. I have left a comment of coarse.
The Mother says
And before anyone freaks out about the kids helping to remove them, Hubby is experienced in home renovations. He's been working in this field of work for nearly 20 years, and we did our research to find out the risks before hand and we found out that unless we were grinding it up, it was fairly low risk and doing ONE floor was highly unlikely to cause anyone any damage. Most of these tiles were breaking up into good sized pieces and we got many that came up in strips of 2 or more tiles!
I had a picture…. but I accidentally deleted it thinking it was on the computer… but here's one showing how important safety is! We couldn't find any safety glasses, so we went for stylish instead.
—- Oh so that's ok then so what about a mask and protective clothing she really is being very silly risking their lives like this.
---
Well the day has gone so quickly as we have been out with the dog in the warm sun it did end up very nice hope you have all had a great Sunday xx