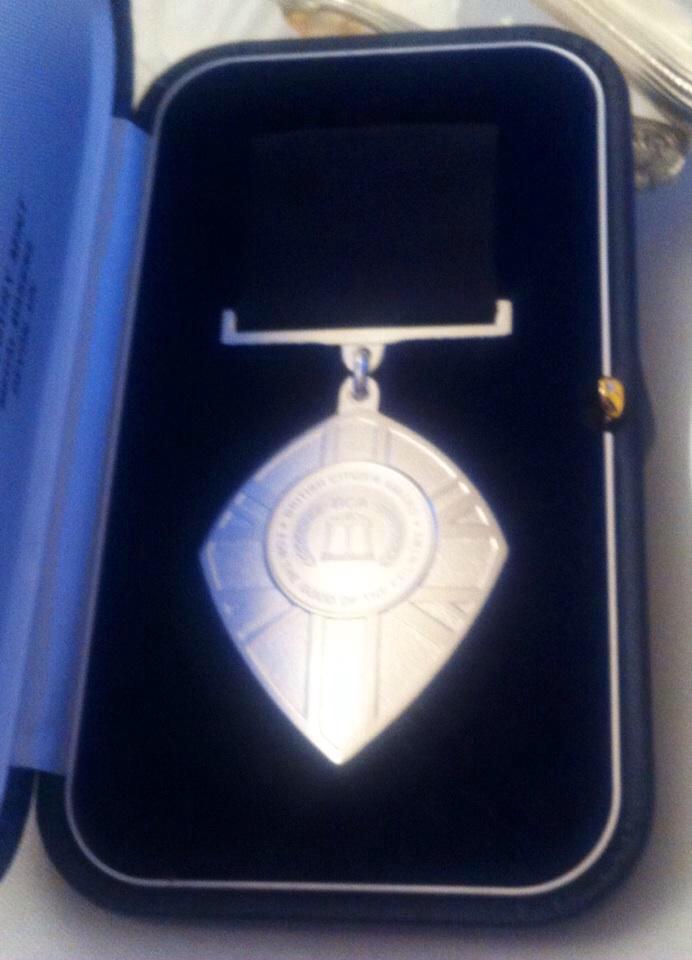 I have so many wonderful memories of the past 2 days so I think its a case of adding photos and talking as I go.
We wanted to share the whole day with the Mesowarriors as I wasnt allowed to have people with us. I feel they should alter that as it would have been great to share it with so many others but I suppose it does come down to cost. So I will try and describe to you all what the day meant to me.
http://britishcitizenawards.co.uk/
Whether it is someone who has devoted their time to volunteering, someone who has helped the local community, someone who has cared for others, or just someone who is uplifting and makes a difference to your life – nominate them today and make a difference to their life.
These awards are open to each and every UK citizen and serve to recognise exceptional endeavour. Whether they have excelled in business, healthcare, the arts, in the community or education, get the recognition they deserve. We have two presentation ceremonies per year (January and July) which take place at the Palace of Westminster hosted by The Baroness Wilcox and Lord Dholakia .
---
Welcome to our Patrons
Patron: Sarah, Duchess of York
 "The pace with which we live our lives today often precludes us from appreciating the small kindnesses and gratitude that enrich our lives. The greatest kindness you can afford someone is to listen and it is with great pleasure that I have found the British Citizen Awards. This organisation listens to the citizens of this great country and not only heard the stories but rewards monumental efforts that would have otherwise gone relatively unnoticed. Please join me in honouring these great British Citizens and take this opportunity to listen to those around you so that they too may receive this great honour." – Duchess of York
---

Patron: Dame Mary Perkins, Specsavers, Co-founder
 "I became patron of the BCAs because I wholeheartedly believe that exceptionally devoted and dedicated people, whose selfless efforts make our world a better, safer, healthier and happier place, deserve to be honoured. I'm proud to be involved in an organisation which recognises and celebrates our nation's unsung heroes" – Dame Mary Perkins
I was on the same table as this lovely Lady and we sat through the ceremony together 
---

Patron: Hilary Devey CBE, Pall-Ex Group
"These awards help elevate the stories of British people who are making a real, and often overlooked, contribution to society. Too often, these individuals do not get the credit that they deserve – and are too modest to seek recognition – and I am proud to play a part in celebrating them." – Hilary Devey
---
Presentation Day
All successful nominees will be invited to attend one of the presentation days at the Palace of Westminster in January     The presentation days offer those being recognised a unique opportunity to experience the history and atmosphere of the UK's seat of democracy. This will be a truly memorable occasion befitting the achievements of those receiving an award. Numbers are extremely limited for this event so only those receiving BCAs and the person that nominated them will automatically receive an official invitation.
---
If you know someone worthy of recognition make sure you nominate them TODAY

National Media Partner The i is Britain's first and only
 concise quality newspaper from the same publishers as the Independent. The newspaper is aimed at "readers and lapsed readers" of all quality newspapers and is proud to support the British Citizen Awards.
So this was the background to the day ahead.
http://britishcitizenawards.co.uk/bca-january-2016-medallists/
My name was amongst wonderful people that had done some wonderful things I loved all their stories.
Mavis Nye
MAVIS NYE, BCAh
Kent
Mavis, of Whitstable, was diagnosed with a non-curable asbestos cancer known as mesothelioma in 2009. Mavis has turned her battle with mesothelioma into something positive, and is making her voice heard to educate people about this illness. Mavis works extremely hard, and has spoken at conferences and in parliament. She has also raised awareness and educated people through local and national newspapers, radio, TV, Mavis also published her own book in 2010, Meso Warrior, with all proceeds donated to mesothelioma UK.
Mavis offers a support network to other mesothelioma suffers and their families, either by internet, telephone or personal visits, through the group UK Meso Warriors. Mavis has extensively researched into the incurable disease and knows of every medical trial and medication associated.
Mavis is currently on a new drug trial, and is showing promising signs of buying extra time with her life. The new drug requires Mavis to travel the two-hour journey to the Royal Marsden hospital every fortnight for treatment. She has just received her 40th session of the drug, and has remained positive throughout her treatment and uses the time to meet up with other 'Meso Warriors' to share stories, advice and laughter. Mavis and her husband Ray, have a strong social presence and both have blogs discussing life with mesothelioma, both from the perspective of the sufferer and the carer. Mavis first set up her blog in June 2009, shortly after she was diagnosed, and has had over 280,000 hits.
Mavis and Ray use the blogs to talk about daily living with Mesothelioma, and research into the incurable cancer.
Nominated by Angela Caulfield
So we set off from Whistable to meet Angie and Tracey as they travelled down from Barrow In Furness. The opposite ends of the country.
Arriving at Victoria I paid my 50p for the loo.
We sat and had a coffee and waited for the Sisters to get in from Euston and they soon appeared so we had a Coffee and a plate of chips
and they changed and went to left Luggage. We were ready to go to Big Ben travelling by taxi.
While we is the ceremony the girls amused themselves
We were tucked up in the warm and having tea with all the Celebs.
Linda Robson was in the Audience and I was introduced to her .
It was soon time to go for the Photo shoot in the Gardens and then climbed on the buses for a ride around London as a victory ride
We arrived at Church House where the final Certificates were presented
We were very tired as we all travelled to Whistable to have a great natter and talk over the day before falling asleep for the night
The girls took Louis out for a walk and were amazed he took them and showed them where to walk
We went on a car ride to show the coast line and than had a a meal at the Oyster Bed
We soon had to say goodbye at the station as the sisters travelled back home
What a mad two days but what a wonderful time and I would like to thank Angie and Tracey for nominating me and for the warriors for all their backing and we have really raised awareness of Mesothelioma and the UK Mesowarriors and the Mesothelioma Warriors around the world Now lets see a world wide ban of Asbestos and a cure for Mesothelioma.