I forgot to show the Royal Marsden Christmas tree. It looked so pretty as we pulled up last Tuesday at 7.30am as the roads were so good with every one still at home in bed
It created a magical scene in the dark of early morning.
We have the official invitation Yipee makes it seem real now
The Lord Dholakia requests my Company BCAwards. Thankyou Angela Anjowanjo Banjo and Tracey Racey and the Mesowarriors I wont let you down and I love you all
So we are all ready as for some reason i have been spring cleaning. Wether it was because it was new year or the fact The sisters are coming to stay after the Awards so I want it really nice for them I dont know But I have worked through a list of things to do and one was to really throw away cloths I have stored in the Ottoman bed. Why do we keep such things when if you run out I can buy some more.
How people in my early life threw out and bought new every season I dont know.
So I have a tidy under the bed and the whole house looks good and tidy.
Ray has been wonderful working with me. Just one room is not done and thats this den. I have so many books and things I dont know how to throw away so I will make do with a tidy up.
ADAO wrote a really nice piece about my Award http://www.asbestosdiseaseawareness.org/archives/36992
ADAO Congratulates UK Mesothelioma Warrior, Mavis Nye, for being Recognized with a Prestigious British Citizen Award
I was really pleased with it –Thanks Linda Reinstein.
We didnt know we would meet up again but we have both been invited to talk July 1st at the TUC Congress Centre London for Mesothelioma  Awareness Day releasing the  doves like we did last year.
The Icing on the cake is that Jeremy Corbyn will be talking as well. 2016 gets better and better. I can direct my Speech to him and ask about research and what his views are.
We had a bit of a twitter urgency yesterday as a Company advertised a T shirt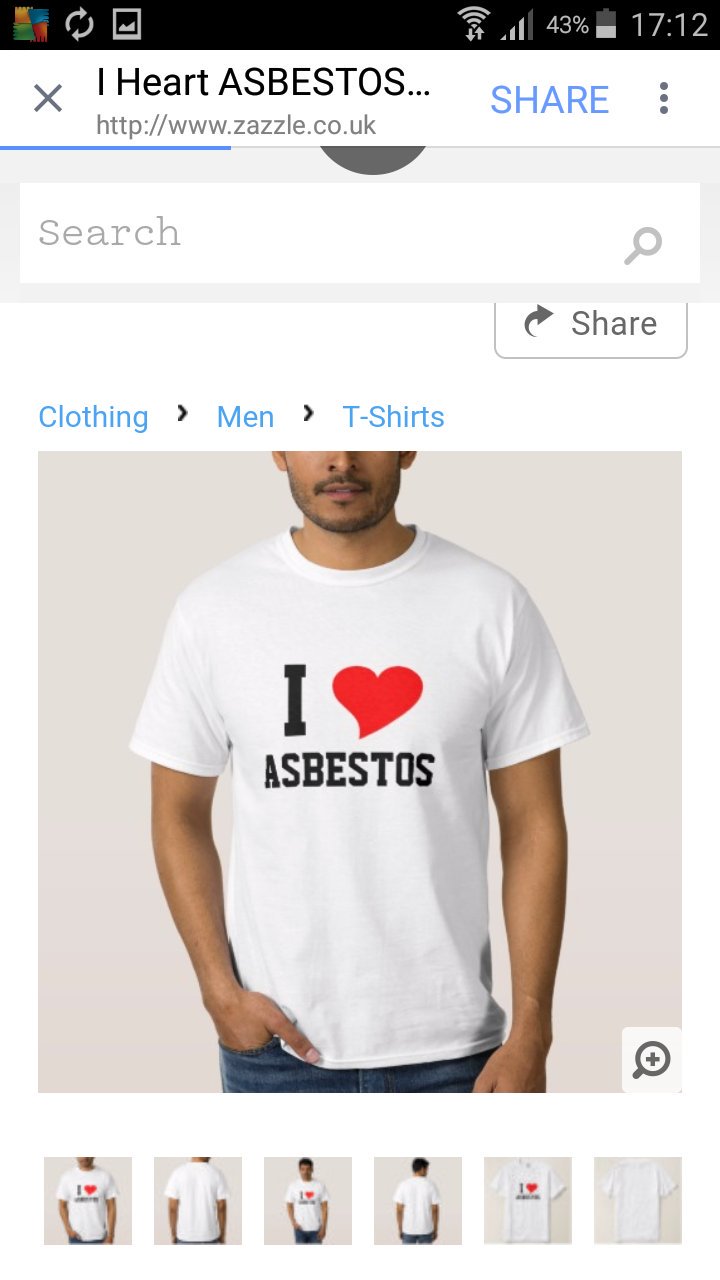 Why would you sell such a T shirt we all put a complaint in and the Company have emailed

This is just not on as it is insulting to us Mesothelioma Warriors. 
Would they have allowed I love Cancer –I dont think so. We have to carry on reporting this to the  Advertising Standards Commission or simile.
Talk about rub our noses in it I think I would rip it of anyone I see wearing one http://www.zazzle.co.uk/i_heart_asbestos_tshirts-2357585241
Rays Blog https://mesoandme.wordpress.com/2016/01/01/friday-140/?fb_action_ids=1031803930173757&fb_action_types=news.publishes