Well this blog is a continuation of my Tuesday one.
I didnt know that would happen and Wednesday  I got up and was on the computer when the phone rang.
"Hi Mavis Sam here. Something has grown in your blood culture, so can you come to the hospital now. You will be kept in overnight "
I ran around and gathered up sleeping gear, dressing gown, soaps and tooth brush etc etc.
Poor Ray had to drive me back to the Marsden but lucky it was past rush hour and the roads were clear. He was getting a lecture about the freezer where he can get dinners and the dogs chops and chicken.
Its so hard to remember it all but we did really great.
On arrival everyone was so pleased to see me and gathered around as I was given my bed in the ward. It was like meeting old friends. 
It was explained that I come in each Tuesday the bacteria in the PIC line is pushed into my veins and when I had seen the Doctor and went to the canteen the bacteria was flowing through my veins and that's why I did my dying swan act, and was having slight Sepsis, septicaemia or blood poisoning which is a severe illness in which the blood becomes overwhelmed with bacteria or an infection.  It can lead to inflammation in the entire body causing a systemic inflammatory response syndrome (SIRS).  Patients, who most likely would have fully recovered from their original injuries or illnesses, are dying from sepsis. 
Whoops!! It is amazing that my Immune system is so really good and has been fighting this infection as well as fighting my Mesothelioma. A nurse said.
So my going into shock on the Tuesday was a very real thing and it was great they found out just what was going on and yet there was no other signs. My vital signs all proved good just a slight rising in temperature and the colour left my face.
I was put in bed in a ward of 4 beds and Ray left for home to get back before it got dark.
 I was given my own nurse who was so lovely. Pam is from Jamaica and a real old style nurse. She was so kind and caring and was almost a one to one nurse for me.Sam came in and told me they are going to give me a loaded dose of antibiotics but not through the pick line.
Finding veins in my arm is a hard long process and each nurse has a go and they called in the nurse that never fails. She did so well and bloods were taken. They took blood from my right arm and blood from the pick line on the left arm. 
Then the antibiotics fluid went in through a vein.It was a huge bagful and took hours to drip into me.
Then I had another smaller dose of another antibiotic I have put all the names down but cant find them and wonder if these might be trial ones as well. I will ask on my next drug day.
I settle down for the night after a lovely supper. I have to say that the food has been so good at the Marsden. I have enjoyed all the meals.
I was woken up for another dose of antibiotics at midnight and then again at 6am.
Thursday when the doctors made there round Bret told me  The results proved there was bacteria in the PIC line so the line will come out and taken away for more tests.
I had the line out in the afternoon and a piece of the line was cut off to take away for the test.
I enjoyed talking to nurses and talking to other patients, some I had met on a Tuesday. Everyone was saying how I went quiet and white which surprised me as I didn't think people noticed. 
When the Consultant came round she talked about my great responding to keytruda and she said that they are start another trial in 3 weeks. "Can I tell the Mesowarriors to come here and she said yes. They must have the right make up in the tumour and they mustn't be on any Chemo or other trial. I said and have PD1 and she said not necessary as the criteria is not so hard now. 
In the afternoon everyone was being booked out and I was told I was staying until Monday as I had to have 5 days of antibiotic infusions. 
I slept that night in an empty ward so I was pleased Pam was working until late and we had a great chat. I bought up about the Statue of Mary Seacole and  she knew all about her. (I will print the story at the end of this blog.
Friday I woke to more infusions and being spoilt.
I have been told I can have a new PICC Line and it will be fitted next Tuesday I do question a Picc Line shouldn't be in for almost two years. Googled and it said  How long can a PICC line stay in place? The PICC catheter can generally remain in place from five days to several months. In some cases, the catheter can remain in place for up to a year. hmmm !!!
It became time for me to go down to Smithers Ward which is a woman's breast cancer ward.
Pam took me down late as we had a hard time getting another catheter into a vein. Rex had to use a new vein machine on me to find my veins. You know me miss curious and I was getting him to show me all my veins. He found what I thought was just a row of dots but they joined together as he rubbed them and he got the catheter in for me. So off I went with Pam and a drug machine  into the lift, and my bags. 
I arrived there and once again greeted by another sweet nurse saying. You wrote a book. "Oh who has been talking " I said. "Pam told us all about you."
The times I told my story over and over but everyone seems so interested in Asbestos and Mesothelioma. Even ill I'm still working with awareness.
Saturday My family turned up with Ray which was great 
Sunday The lady in the next bed had all her family there so that passed the day and we have had a laugh.
This morning I got the signal I can go home with Co Trimoxazole 960mg and Ciproflxacin 250mg 1. What Co-trimoxazole tablet is and what it is used for Co-trimoxazole tablets are made up of two different medicines called sulfamethoxazole & trimethoprim. These medicines are sometimes given the combined name Co-trimoxazole. Both belong to the group of medicine called antibiotics. They are used to treat infections caused by Specific bacteria. This means that it is only suitable for treating some type of infections. Co-trimoxazole tablets are used to treat or prevent: – Lung infections (Pneumonia or Pneumocystis pneumonia) caused by a bacteria called Pneumocystis jiroveci (previously known as Pneumocystis carinii) – Infection caused by a bacterium called Toxoplasma (toxoplasmosis) Co-trimoxazole tablets are used to treat: – Bladder or urinary tract infections (water infection) – Acute worsening of chronic bronchitis due to bacterial infection. – Ear infections such as otitis media – An infection called nocardiosis, which can affect the lungs, skin and brain.
I went back to Oak ward and the porter that took me said that his Dad had Mesothelioma so I told him to get his Dad referred to the Marsden to see if the trial suited him. now how amazing was that.I said we were meant to meet today.
Arriving at the ward and onto a bed again the doctor saw me and signed me off. I had a lovely shower and got dressed.
Ray came and picked me up and I said goodbye. What a week this has been.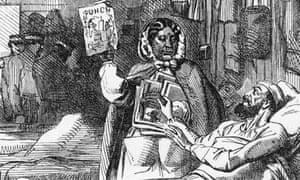 St Thomas' hospital in London has long been associated with the great pioneer nurse, Florence Nightingale – indeed it was for many years home to the Florence Nightingale School of Nursing and Midwifery. But now the hospital has been chosen as the site for a 3-metre high bronze statue of Mary Seacole, who is now remembered as a nurse who tended the sick in the Crimean war. The Seacole statue will be taller than both Nightingale's statue at nearby Waterloo Place, and that of the first world war nurse, Edith Cavell, in front of the National Portrait Gallery.
http://www.bbc.co.uk/history/historic_figures/seacole_mary.shtml
Mary Seacole was a pioneering nurse and heroine of the Crimean War, who as a woman of mixed race overcame a double prejudice.
Mary Jane Grant was born in Kingston, Jamaica in 1805. Her father was a Scottish soldier, and her mother a Jamaican. Mary learned her nursing skills from her mother, who kept a boarding house for invalid soldiers. Although technically 'free', being of mixed race, Mary and her family had few civil rights – they could not vote, hold public office or enter the professions. In 1836, Mary married Edwin Seacole but the marriage was short-lived as he died in 1844.
Seacole was an inveterate traveller, and before her marriage visited other parts of the Caribbean, including Cuba, Haiti and the Bahamas, as well as Central America and Britain. On these trips she complemented her knowledge of traditional medicine with European medical ideas. In 1854, Seacole travelled to England again, and approached the War Office, asking to be sent as an army nurse to the Crimea where there was known to be poor medical facilities for wounded soldiers. She was refused. Undaunted Seacole funded her own trip to the Crimea where she established the British Hotel near Balaclava to provide 'a mess-table and comfortable quarters for sick and convalescent officers'. She also visited the battlefield, sometimes under fire, to nurse the wounded, and became known as 'Mother Seacole'. Her reputation rivalled that of Florence Nightingale.
After the war she returned to England destitute and in ill health. The press highlighted her plight and in July 1857 a benefit festival was organised to raise money for her, attracting thousands of people. Later that year, Seacole published her memoirs, 'The Wonderful Adventures of Mrs Seacole in Many Lands'.
Seacole died on 14 May 1881.