Been very quiet this week as I have been feeling so rough. I came out with a cold and felt very under the weather. I wondered if my immune system was having to work over time with a virus in my body as well as the drug.I have made notes and will discuss with the doctor even if he poo hoo's. I had no energy at all and felt so very low. But after the weekend I have perked up today and the cold has subsided.
I have had so many people getting in touch with me about Keytruda. Its the In drug now. I will have company at the Marsden as a small trial has opened and it has now opened in Australia as well so that will help out for those that are paying for the drug.
I have had a message from someone here in UK who has chased the drug privately at a cost of £24000 for 4 sessions which is being claimed on the compensation fight. That means My would have cost £246,000. But then I wouldst be going for 2 years of it as I would have stopped when I had a good result.I do appreciate the NHS I really do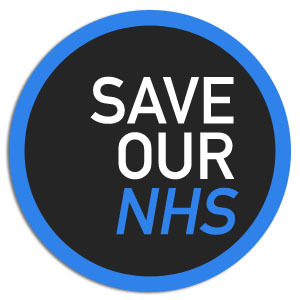 The history of the NHS in England
Since its launch in 1948, the NHS has grown to become the world's largest publicly funded health service. It is also one of the most efficient, most egalitarian and most comprehensive.
The NHS was born out of a long-held ideal that good healthcare should be available to all, regardless of wealth – a principle that remains at its core.
It is admired through out the world and it has to be kept safe. It is being threatened and we have many campaigns running at the moment as Jeremy Hunt seems to be heel bent on disbanding it and making it private.
I wish they could remove it from the political stage where it gets knocked and pulled apart with each Government that rules every 5 years. It doesn't help that each Government changes things. Just as one path way is settled we have an election and its all change. The amount of paperwork that is produced is costly.
The early years 1948-1959
July 5 1948 – The NHS is born
When health secretary Aneurin Bevan opens Park Hospital in Manchester (image right), it is the climax of a hugely ambitious plan to bring good healthcare to all. For the first time, hospitals, doctors, nurses, pharmacists, opticians and dentists are brought together under one umbrella organisation to provide services that are free for all at the point of delivery.
The central principles are clear: the health service will be available to all and financed entirely from taxation, which means that people pay into it according to their means.
1952 – charges of one shilling are introduced for prescriptions
Prescription charges of one shilling (5p) are introduced and a flat rate of £1 for ordinary dental treatment is also brought in on June 1 1952. Prescription charges are abolished in 1965 and prescriptions remain free until June 1968, when the charges are reintroduced. Find out about today's prescription costs.
1953 – DNA structure revealed
On April 25, James D Watson and Francis Crick, two Cambridge University scientists, describe the structure of a chemical called deoxyribonucleic acid in Nature magazine.
DNA is the material that makes up genes, which pass hereditary characteristics from parent to child. Crick and Watson begin their article:
"We wish to suggest a structure for the salt of deoxyribonucleic acid (DNA). This structure has novel features which are of considerable biological interest."
Knowing the structure of DNA allowed the study of disease caused by defective genes. Read about today's genetic developments.
1954 – smoking and cancer link established
In the 1940s, the British scientist Sir Richard Doll begins research into lung cancer after incidences of the disease rise alarmingly. He studies lung cancer patients in 20 London hospitals and expects to reveal that the cause was fumes from coal fires, car fumes or tarmac. His findings surprise him and he publishes a study in the British Medical Journal, co-written with Sir Austin Bradford Hill, warning that smokers are far more likely than non-smokers to die of lung cancer. Doll gives up smoking two-thirds of the way through his study and lives to be 92.
Find out what cancer links are made today, simply explore the Behind the headlines cancer section. Behind the Headlines is our guide to sciences that makes the news.
1954 – daily hospital visits for children introduced
Until now, children in hospitals are often allowed to see their parents for an hour on Saturdays and Sundays only and are frequently placed in adult wards, with little attempt to explain to them why they are there or what is going to happen.
Paediatricians Sir James Spence in Newcastle and Alan Moncriff at Great Ormond Street are making considerable steps to change this, demonstrating that such separation is traumatic for children. As a result, daily visiting is introduced gradually. Learn about children in hospitals today.
1958 – polio and diphtheria vaccinations programme launched
One of the primary aims of the NHS is to promote good health, not simply to treat illness. The introduction of the polio and diphtheria vaccine is a key part of NHS plans. Before this programme, cases of polio could climb as high as 8,000 in epidemic years, with cases of diphtheria as high as 70,000, leading to 5,000 deaths.
This programme ensures everyone under the age of 15 is vaccinated and will lead to an immediate and dramatic reduction in cases of both diseases.
The NHS in the 2010s
The NHS is undergoing major changes in its core structure, including who makes decisions about NHS services, service commissioning, and the way money is spent. Find out more inthe NHS in 2013 section, below.
So far, the 2010s have seen great medical breakthroughs and health innovations, the NHS was celebrated at the London 2012 Olympic Games, and marked its 65th anniversary on July 5 2013.
http://www.nhs.uk/NHSEngland/thenhs/nhshistory/Pages/NHShistory1980s.aspx
So much has been accomplished and now we have Innovation almost through.
Lord Saatchi has written a wonderful piece in the Daily Mail —
At 10am that morning, a Private Member's Bill I introduced passed the Committee stage in the House of Lords. It now seems set to receive Royal Assent and will become law. Its ultimate aim is to cure cancer, the disease which killed Josephine.
I spoke for just 30 seconds, the culmination of four years of Parliamentary work. It has been a long and arduous process. Testing. But that is as it should be. Democracy, like science, requires safeguards. Practicality must trump emotion when you wish to change the statute.
http://www.dailymail.co.uk/debate/article-3489662/My-darling-wife-finally-cure-cancer-m-sorry-late-Conservative-peer-MAURICE-SAATCHI-pens-haunting-eulogy-Baroness-breakthrough-health-bill-set-law.html
I cant thank him enough for standing out and standing up for his belief that he is right.
It was a proud day I sat next to him as he introduced his Bill
Im in the House Of Commons Next Week to speak at a Asbestos Seminar about how I had to struggle to find treatment and postcode lotteries. I look forward to that as I keep digging away at the subject and pleading for better Trials and more reserach. Gradually we are being listened to. Asbestos and Mesothelioma cant be swept under the carpet it has to be seriously dealt with. PLEASE !!!