Yesterday we had to go to the East Kent Locality meet for the K&M Cancer meeting.
They have a great Web Site that is still being updated http://www.kentmedwaycancernetwork.nhs.uk/patients-and-carers/km-cancer-action-partnership-and-cancer-action-groups/
It shows just what we do and what we are about.
The KM-Cancer Action Partnership is the over arching umbrella of the 4 main local across Kent and Medway.  The groups are now called Medway Cancer Action Group, West Kent Cancer Action Group, East Kent Cancer Action Group and North Kent Cancer Action Group or CAGs for short.
he members of the Cancer Action Groups are:
Cancer service users – patients, ex-patients, carers, family members
Representatives from the voluntary sector, including cancer support groups
Healthcare professionals who work in cancer services and have an interest in user involvement
What we aim to do:
Influence and improve the development and delivery of cancer services
Encourage the exchange of information within the Cancer Collaborative
Provide working groups to find and push forward solutions to specific issues. We may not always achieve the desired result but will seek a valid explanation.
The Cancer Action Groups are NOT a:
Fast track complaints service
Support Group
You can contribute by:
Completing an Expression of Interest form and sending it to us by email, post or fax. The address and other details are on the 'contact us' page
Signing up to receive our Newsletters
Attending quarterly meetings per year
Being part of a working group
Raising issues of importance to patients and carers
Commenting on the issues under discussion – by telephone, post, email or in person
Giving us your ideas on how to gather more patients' and carers' views
Representing the Partnership on Tumour Site Specific Group (TSSGs) – complete an Expression of Interest TSSG's form
The Cancer Action Groups can offer participants:  
A voice in improving and developing cancer services
Partnership working between health care professionals and service users
Involvement at regional and national level
Training and information
Expenses for travel and costs incurred when taking part in Cancer Action Group/Cancer Action Partnership projects, meetings, training courses or other events
Im a bit worried as to just where the NHS will be in April as new budgets are set and then today we get the news
No extra money for NHS, Theresa May tells health chief
Exclusive: PM says service should focus on efficiencies to fill £22bn hole despite warnings hospitals close to breaking point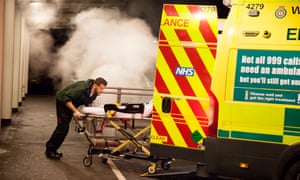 Theresa May has told the head of the NHS that it will get no extra money despite rapidly escalating problems that led to warnings this week that hospitals are close to breaking point.
The prime minister dashed any hopes of a cash boost in next month's autumn statement when she met Simon Stevens, the chief executive of NHS England, senior NHS sources have told the Guardian. Instead she told him last month that the NHS should urgently focus on making efficiencies to fill the £22bn hole in its finances and not publicly seek more than the "£10bn extra" that ministers insist they have already pledged to provide during this parliament.
What a scary world we live in, but with most of the NHS being run by a business man Richard Branson does worry me as I think it should have stayed as a NHS system but private enterprise has crept in.
We did start with a Pink Event and bought wonderful cup cakes to raise money.
Maudie Vanden Berghe talked to us about Lymohoedema
Lymphoedema can be caused by cancer itself or develop as a side effect of its treatment. Lymphoedema is a condition that can appear months or years after cancer treatment.
Lymphoedma can affect different parts of the body, especially the arms and legs. However, not everyone who has radiotherapy or surgery to the lymph nodes will get lymphoedema.
If you're at risk, there are several things you can do to reduce your chances of developing lymphoedema:
Look after your skin. This means moisturising your skin and avoiding cuts and scratches.
Look out for risks of infection. Recognising the first signs of an infection will help get it treated quickly.
Keep active and exercise. This will stimulate the flow of lymph fluid in the body.
Keep to a healthy weight.
Take care when travelling. Moving around and stretching regularly will reduce the risk of developing lymphoedema.
This is similar to  Edema as Cisplatin caused mine and it happens when your small blood vessels become "leaky" and release fluid into nearby tissues. That extra fluid builds up, which makes the tissue swell.
This also is incurable and I have to wear my Nora Batty Socks as I call them as they keep falling down.
But it was a great talk and I now understand the condition.
They still havent completed the Buildings for the PET Scanners at Ashford this is an ongoing problem.
http://www.cancercareclub.org/?cat=3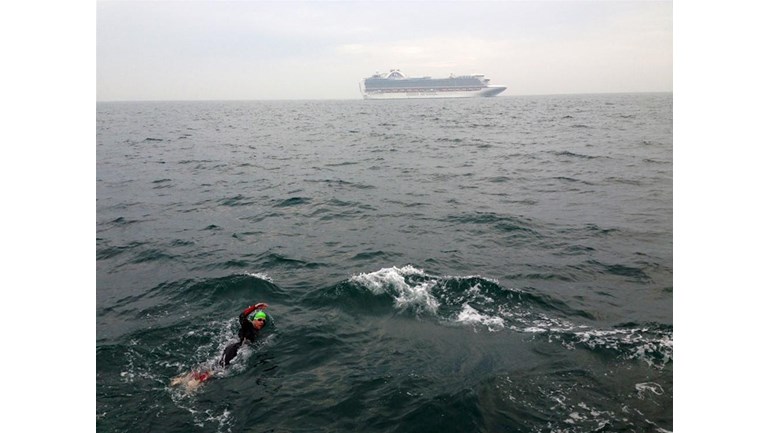 Our friends at Sandown Guest House in Dover, Martin Sandham and his daughters Jade and Kelsey hosted a group of recovered cancer patients who have carried out a relay channel swim on the 9 August 2016. Between them they have raised over £2500 for the Club and other cancer charities. The brave souls who took part are: Bill, Wendy, Dee, Linda, Sarah and Emma.  We would like to place on record our sincerest thanks for their sterling efforts on our behalf and in memory of Sonia Sandham Martins wife who passed away nearly a year ago following a long battle with cancer.
What a very brave thing to have done what amazing people.
The whole cancer Club amazes me in what they accomplish as they pay for so much equipment. The Cathedral Ward now has a new kitchen thanks to them. I have made many a cup of tea in the old one when I was in Chemotherapy.
Previously named 'The Optimists' the club was formed more than 30 years ago by Dr Mark Rake and Andrew Jackson, along with a committee, to raise money for a designated Cancer Unit to improve the care and treatment of cancer patients.
It was one of the first Cancer Support groups in the UK.  Patients, staff, local supporters and businesses joined them.
The Mountbatten Centre, K & C Hospital was built and the club has continued to provide support and friendship to cancer patients.
We hold informative monthly meetings, social events and funding for specially requested items and equipment within the hospital.
Treatment now takes place in the Oncology Department and the Cathedral Day Unit. We provided the special relaxing chairs for Chemotherapy patients to use whilst having treatment in the Day Unit.
The club is now organised by a committee of patients, ex-patients carers and retired NHS staff and is chaired by a Consultant Cancer Surgeon.
I do admire all the work they do as it was this club that paid for a State of the art Radiotherpy Unit that I went to an evening meet to see so many years ago now when first diagnosed. What would the NHS do with out these devoted people
A great Blog was written by Imperial College Healthcare Charity communications manager Bevis Man
NHS charities are crucial to the nation's health; we just need to show how
02nd Aug 2016
NHS charities play a vital and growing role in the NHS. But each NHS charity has a unique relationship with its partner organisation, so it can be difficult for NHS charities to measure impact. Imperial College Healthcare Charity communications manager Bevis Man explains why it is important to develop evaluation guidance specifically for NHS charities and how our Charity is helping lead the way.
One thing the recent EU referendum highlighted was the public's passion for the NHS. The idea of having an extra £100 million to spend on the NHS every week was clearly a point that resonated with many voters, regardless of the accuracy of the claim. Investing in our healthcare services is important, but how much do the public know about the role NHS charities play in contributing to that?
There are currently more than 250 NHS charities across the UK, investing an additional £321 million into the NHS every year and managing about £2 billion in assets. This is a huge investment, so evaluating its impact and investing in this process will help guide charities like us on where to place funds in the future.
People do not donate to a charity if they don't understand the difference their donation will make, so if NHS charities are fast becoming a key source of funding, raising our profile, both as individual organisations and as a collective body, is fundamental to ensuring this can continue. We've noticed a gradual change here at Imperial College Healthcare Charity over the past few years – patients, relatives and staff are choosing to give to their hospitals through donations, fundraising and volunteering. But there is a long way to go.
With increasingly tight NHS budgets and a period of financial uncertainty ahead of us, Trusts are now more in need of NHS charities to contribute towards major redevelopments of wards and units as well as the provision of equipment and the improvement of the environment. Our motto used to be that we provided the 'added extras' the NHS could not, and whilst that still stands, we've seen first-hand our role change in recent years, evolving into one that is integral to our Trust being able to deliver better care for patients.
In the past 12 months alone, Imperial College Healthcare Charity has committed £15 million to the Trust for a number of major developments, including improving several outpatient clinics and reconfiguring the A&E department at St Mary's. We're in the midst of raising £2 million to help fund the expansion of the children's intensive care unit, awarded more funds for clinical research than ever before, taken on the management of over 300 volunteers and provided over £55,000 to patients and their families in financial hardship. We're funding weekly creative workshops for our patients living with dementia and continue to expand our arts programme for patients, visitors and staff across five hospitals.
We're excited about working with other NHS charities. This is the first time we as a collective have pooled our resources in such a way, but it is important we do so. After all, being able to show someone how we're making a difference is a lot more powerful than simply telling them we are. We have a responsibility to supporters, Trust staff and patients to show just how we're delivering on our ambitions and objectives and finding the best ways to measure our impact is a great way to start.
https://www.imperial.nhs.uk/about-us/blog/nhs-charities-are-crucial-to-the-nation-health-we-just-need-to-show-how
 See the whole blog here but I just want to show what a difference Charities make to our NHS So many kind people work so hard to raise money throughout the country.
I have been chasing the Chief Executive for more SNS Nurses in our hospital as just 1 is not right. She can't sit in on each patient in Clinic and help with Devastating News of Diagnosis of Mesothelioma and to make sure a patient and carer has understood all they have just been told. She was there for me and also in most of my appointments as things got tougher and tougher. I want everyone to be able to have this help but cutbacks and putting my CNS into two hospital means this has all gone.
So I have emailed all that I have done so it gets registered on the minutes of the meetings.
Lets hope they find a solution. I have given them one by asking them to get in touch with Mesothelioma UK.
They are trying to supply a nurse into every cancer ward. Once again Charity can supply and support. I hope I win through
https://www.theguardian.com/politics/2016/oct/14/no-extra-money-for-nhs-theresa-may-tells-health-chief