Boy I had a wonderful day Yesterday at the First Annual Asbestos Seminar 2017
I had a huge influence on this coming to fruition  way back at the Mary Seacole book signing with Trevor Stirling. I met Harry Steinberg QC. He was just like the QC's I had seen on TV. Handsome and Dynamic, he has a lovely smile and we hit it off.  I could sum him up and I liked him as I do my lawyer (don't get jealous Trevor ) ha ha !!
It doesn't matter about Ray x

So I was invited to speak as Harry thought it was good for a patients story to be told at this Seminar.
The day finally came and we fast trained to London where I had arranged to meet
Aliyah Akram.
She was waiting there with a sweet young man who took my case and dragged it onto the Underground where we travelled to The 

Courthouse Hotel in Shoreditch

, We knew then that Harry was held up in Court as he had to do a summing up of the trial he had been evolved in all week. He was so gutted after all the planning of the day.
The Great Marlborough Street Magistrate's Court, now Courthouse Hotel, is a listed building in London that set the scene for many famous cases over the years, which were either heard there or taken to full trial at Crown Courts such as the Old Bailey. This was the case with the first obscenity trial for a comic book in English history, against International Times in 1971. John Lennon's sensational court case regarding the sale of sexually explicit lithograph drawings was thrown out on a technicality in 1970, and Mick Jagger spent time here defending his name when it was alleged he was caught in possession of cannabis (and Marianne Faithfull). Keith Richards received a £205 fine here in 1973 for possession of marijuana, heroin and mandrax, as well as a Smith and Wesson revolver and an antique shotgun, both held without a license. Oscar Wilde also had the start of his 'Queensbury' case heard in the building.
Many remnants of this time have been incorporated into the building's current scheme. Original Robert Adams fireplaces adorn some of the suites, and The Bar's private tables are actually inside three of the original prison cells. Silk, the hotel's destination restaurant, is the old Number One court where the Judges bench, witness stand and dock take centre stage. Elsewhere in our hotel in London's West End, glimpses of its former use can be seen – such as the iron bars that separate the lobby lounge from the Bar.
Wow! so much history as we walked up the steps into the building where so many famous people have walked in.
We went to a restaurant and had the room to ourselves where we were joined by Yvonne Waterman of EAF who had travelled over from Amsterdam. Lovely to meet up again, and Nicky Howe from Moore Blatch.
Then we all went down in the lift to the Conference Room and The Proceedings Began with Ray and Myself as key speakers.
I opened with " I know how to do this as I watch Judge Rinder so we open Asbestos in the dock and the only verdict is guilty.
I was so nervous that poor Ray who was supposed to talk first but I carried on as I was talking I suddenly realised what I had done and I was lost for words. But then carried on.
Ray then gave his wonderful talk as he does it so well.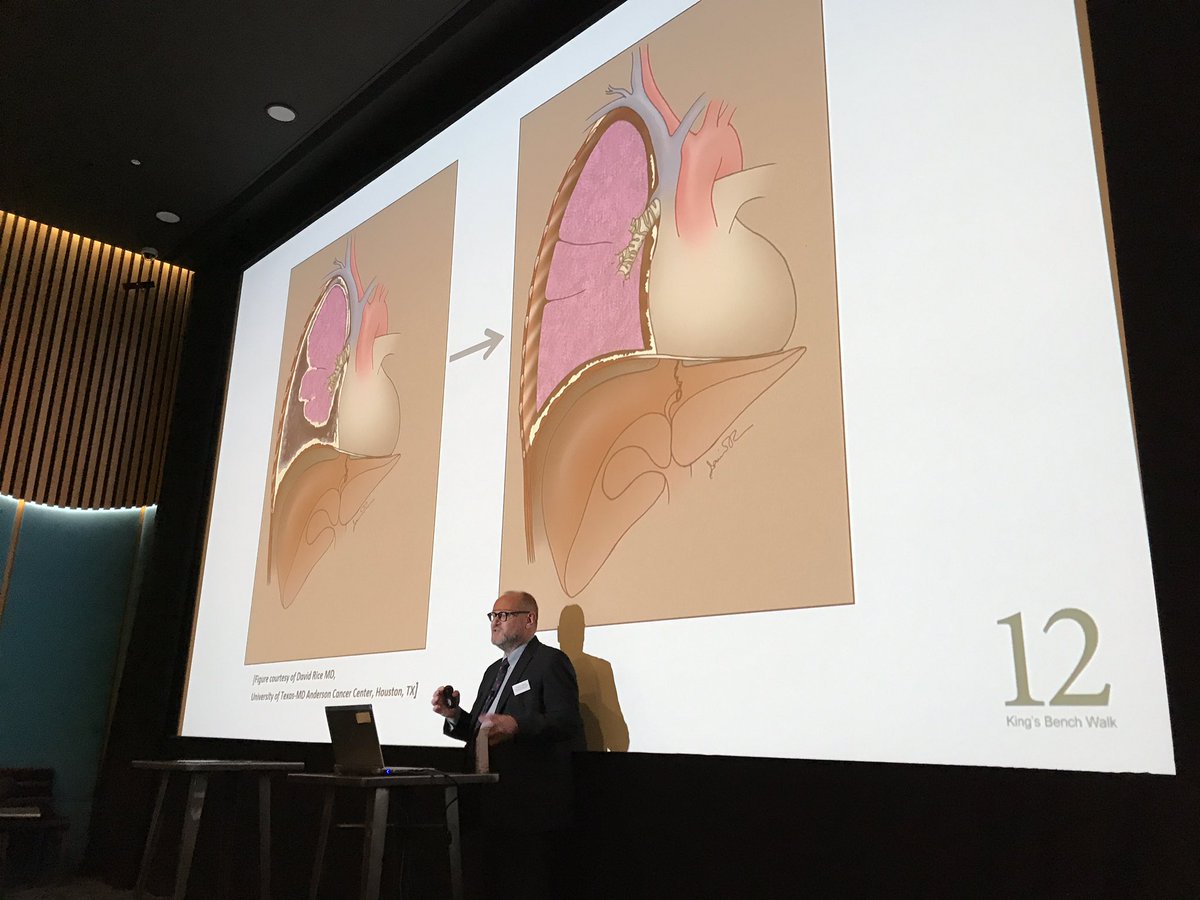 We were followed by my wonderful Doctor friend Jeremy Steel who is Co-Director of Bart's Mesothelioma Research. He is a Consultant in Medical Oncology at St Bartholomew's Hospital, the Royal London Hospital and the London Chest Hospital. He qualified in medicine at St George's Hospital, London in 1989. After training in general medicine and intensive care, he moved to the Royal Marsden Hospital where he treated his first mesothelioma patient.
He gave a great talk on Immunotherapy and he said that as I was the only Patient to get a Complete response my case will be used as the evidence to carry on and research  pembrolizumab he corrected the fact I use the Commercial name Keytruda.
Dr Steele's big message is immunotherapy: the new frontier for mesothelioma treatment
Patrick Kerr He has particular expertise in mesothelioma claims, cross-border and foreign jurisdictional claims spoke next on the legal implications of the drug and that he agreed with the point I raised that they have to claim for the private use of the drug as did Jeremy.
After a break we had a dynamic Man That I adore .  He didn't need a microphone as he has the most powerful voice I have ever heard !!!!
Brendan Tully: a leading New York attorney will talk about asbestos litigation and product liability in the US, and what UK lawyers need to know

A Partner at Phillips Paolicelli LLP, Brendan represents veterans, workers and families who have been exposed to asbestos products and other dangerous chemicals. He also represents accident victims and people that have been catastrophically hurt through medical malpractice.
Brendan has won tens of millions of dollars for his clients in verdicts and settlements and has garnered a national reputation for his work on asbestos contaminated consumer product cases and international product liability cases.
We where all shocked to hear where asbestos had been in talcum powder. Avon talc was one of them and I said we women in the 60's/80's all used that one. He also talked about Cape as did the speakers after Brenden Although in South Africa they supplied the asbestos to the US and that came to UK so if you can trace back your contamination to US products we can claim and Brenden sorts all these cases out and is over here to sort such a claim in Wales.
Brendan is a senior trial attorney with Levy Konigsberg representing veterans & workers who have been hurt by dangerous products. Brendan has won tens of millions of dollars for his clients in verdicts and settlements and has garnered a national reputation for his work on asbestos contaminated consumer product cases and international product liability cases.
Brendan is one of the nation's leading trial lawyers in cases involving consumer products that were contaminated with asbestos. He won a $7 Million verdict in 2015 for a woman who died of mesothelioma after being exposed to asbestos from her use of contaminated scented body talcum powder. Brendan's win was the first time that a consumer was able to hold a company liable for an asbestos contaminated cosmetic talcum powder in New York State. Brendan also pioneered cases regarding asbestos contamination in lawn and garden care products.
Brendan is also an innovator in international product liability cases. Due to his expertise, he has lectured in the United Kingdom to both law students and solicitors regarding product liability law and asbestos litigation.
Brendan regularly serves as "first chair"/lead trial attorney in complex personal injury trials and has obtained some of the nation's largest recoveries for his clients. For example, In 2015, as the lead trial attorney for a NYC electrician who worked in powerhouses and developed mesothelioma, Brendan obtained a record-setting settlement after six weeks of trial. Similarly, In 2012, he won a multi-million dollar verdict for the family of a Navy Veteran who died from mesothelioma.
In addition to his trial work, Brendan has won important legal rulings and landmark appeals in New York State related to exposures from various asbestos products.
Brendan regularly lectures at various statewide and national conferences regarding asbestos litigation and trial tactics at professional seminars & law schools in New York and the United Kingdom.
Ronald Walker QC and Kate Boakes
He also spoke of Cape with Jemma Scott
After another break
Naiall Maclean and Aliyah Akram spke about Rupasinghe v West Hertfordshire NHS Trust new thoughts on exposure cases
Michael's principal areas of practice are claims in which exposure to noxious substances are alleged to have led to long-term adverse health effects. He is instructed by victims, exposers and their insurers.
Since such claims often involve the development of cancer many years after exposure, much of his instruction requires the marshaling and presentation of very large quantities of historical documents evidencing or negativing either the fact of exposure or the guilty knowledge relating to it.

Gemma specialises in asbestos litigation. She acts for Claimants in mesothelioma, lung cancer, pleural thickening and asbestosis cases. She regularly deputises for Harry Steinberg QC.
She is junior counsel to two silks in a major product liability group action against the manufacturer and supplier of Asbestolux and Marinite, Concept 70 Ltd & Others v Cape Intermediate Holdings plc.
We are delighted to announce our inaugural Annual Asbestos Seminar.
The Seminar will be held on 5th April 2017 from 2pm to 6pm, at the

Courthouse Hotel in Shoreditch

, followed by a drinks reception.
Then the speakers had to sit out in the front and we were the panel as we answered questions.
This then closed the day.
We all met up for drinks and chatted with each other and I saw people I didn't know was there so there was a lot of catching up and circulating.
Paul Russell QC Head Of Chambers escorted us as we set off  out into the London streets. We then walked to a restaurant where we had a wonderful meal that I can still taste the flavours.
We were all relaxed by then and had a great laugh and chat and Ray and I are booked for next year which is something to look forward to.
Harry made sure we came home in style so
Aliyah

had booked it for 11pm and we got home at 1am as we had to pick the car up from the Whitstable Station and we came home tired happy bunnies.
It had sure been a wonderful day if a little different.
Thank you everyone for making us so welcome and treating us like Royalty xx
 Source brochure and web page of 12 King Bench Walk