Well where I start to tell you about this weekend.Only one thing to do and thats start at the beginning.
Wednesday we travelled to leave the dog with our son and DIL.
On Thursday we caught the trains to Birmingham. I say trains as we had to change but we did get there OK.
Contacted Steph and she said Simon is waiting at Marks and Spencer's just ask anyone. We did and everyone directed us to the High Street but Steph had meant the brand new one in the station.
Finally went back and found Simon who is with my friend Ian who I already knew as a cyber friend.
Then the fun began. Birmingham at the rush hour with an accident on the M6 and a firework display do not go together.
We finally got to Walsall and to the Calderfields Golf Club.
We were soon in our room and I had a shower as a knock on the door and the hairdresser appeared.That was very relaxing.
We all met up in the dinning room
Steph introduced HAZMAT Proffessionals to the Board and so all was revealed.
Iam now the proud Patron of HAZMAT Foundation. Im now a Patron of a Mesothelioma Charity where they are committed to Research. It was my dream to leave this legacy and i have achieved it with the backing of some lovely people.
Steph and Simon Buxton have bestowed this wonderful title on me and Im so happy to accept. But I thought it would be lovely if Ray gave a speech as to how he felt having worked with Asbestos all those years ago and what it was like to bring it home on clothes to contaminate his wife and maybe family.
His speech was very moving  even Dominic Kitchin  a Physiological evaluator with the Government. He is such a powerful young man and he has taken Rays speech and is putting it around the world as a exmaple of a representation of a Carer.
Mine was about what had led me to talking and fighting for the young men that work with Asbestos now. The men that are stripping the asbestos from our buildings in very hard conditions. The dehydration working in masks and protective clothing and in cages where they have to take off and go into a decontamination room every time  if they need the loo or a cup of tea.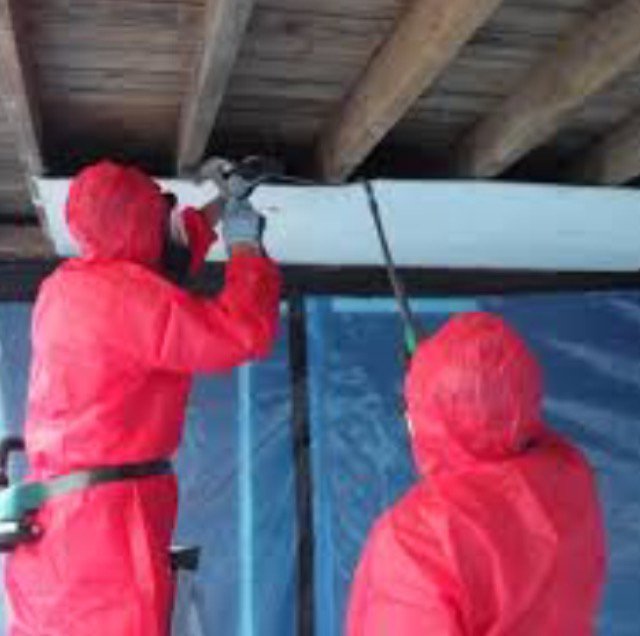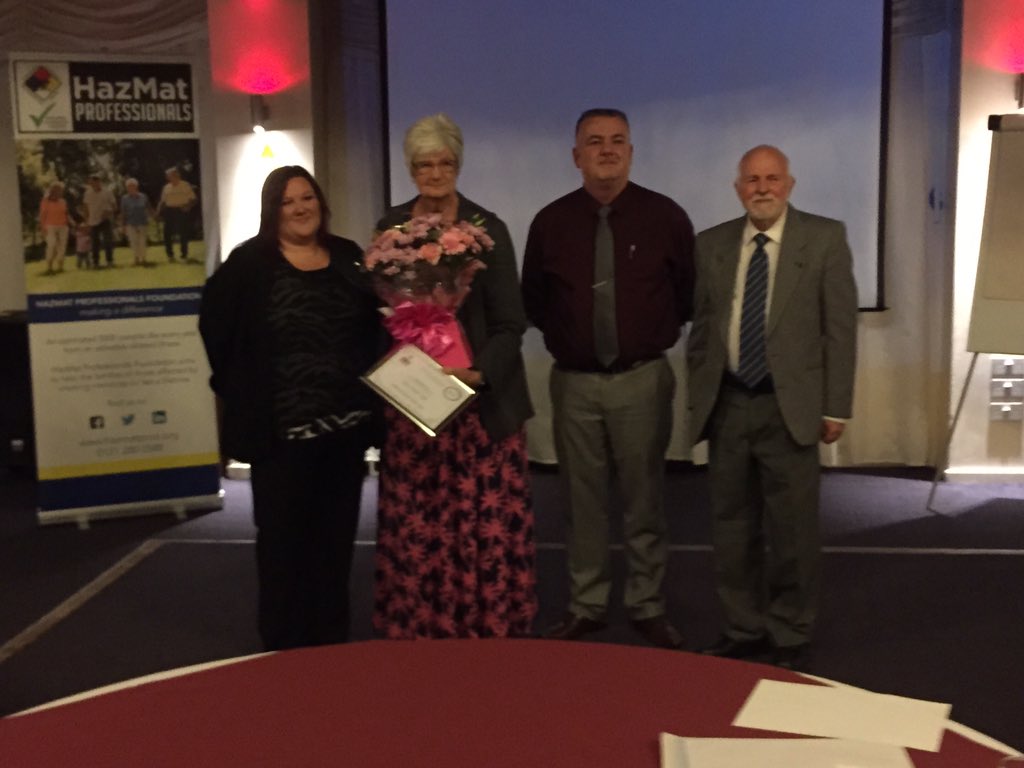 I was presented with a lovely Bouquet of flowers.
The evening carried on with  Marcellus Lindsay the Mentor presenting how the Company will work for the men. 
It was all very interesting to be in on the start of something so big as HazMat Professionals! The team here are so geared up ready to lead the way forward. The soft launch to you all will be the end of November.
We carried on having a long talk and a laugh as also my Lawyer friend from Moore Blatch Solicitors and Eman Hassen his Legal assistant were there but it was soon 11pm and bed time.
So that was it bed and sleep came very easy.
Early rise and breakfast with everyone saying their goodbyes after a full English.
Steph dropped us all off and we got the train home.
Right at the last I did mange to realise I had the wrong case and had to rush back to the carriage to put it back and grab mine phew. embarrassing.
We got back then to our sons and a very happy Louis..
Saturday My Son DIL and Ray had a surprise for me, something they had planned early in the year and were so worried I might not even be around to enjoy it. Well we all know Im still here and we set off -where? I didnt know. We went past Reading, Bath, down the M5. I said we were going to Minehead as they forgot the Sat/ Nav was on but that was just to fool me and we pulled into Bridgewater.
I could see carnival adverts but nothing like what I saw.
The Festival of Lights. They had booked a seat as well.
I cant describe the wonderful things I saw so I will put on a few photos.
http://www.bridgwatercarnival.org.uk/
History
Bridgwater Guy Fawkes Carnival
The origins of our annual carnival in Bridgwater can be traced back to the Gunpowder Plot of 1605 when Guy Fawkes and his fellow conspirators, failed in their attempt to blow up the Houses of Parliament. That story is well known to everyone, but what is not so widely acknowledged is that it was King James 1st and his parliament who decreed that the events of 5 November should be commemorated annually with the lighting of bonfires, a tradition which is celebrated across the nation to this very day.
Maybe it was because Bridgwater was staunchly protestant in those days that the townsfolk celebrated with greater vigour than anywhere else, creating a tradition of widespread merrymaking on the annual anniversary of the fifth . Or maybe it was just an excuse to enjoy an evening of fun around the bonfire before the long, cold nights of winter really set in.
Whatever the reason, those celebrations have now grown into the magnificent spectacle which takes to the streets of Bridgwater each year in early November.
The early years unfortunately were not recorded local newspapers did not appear in the town until the mid 19th century but we do know from the parish records of St Mary s Church that John Taylor and his two children were killed in a gunpowder explosion in their home in November 1716. Early casualties which were no doubt caused by the manufacture of the home-made Bridgwater Squibs, the unique fireworks which are still very much a part of our carnival tradition.
From journalistic records we can trace the development of our carnival from 1847, making Bridgwater Guy Fawkes Carnival the oldest event of its kind in the United Kingdom, and, it seems it was the Victorians who were instrumental in establishing the format of the carnival for future generations to enjoy.
Celebrations in those days concentrated around a huge bonfire which was built on the Cornhill, right in the centre of the town. From all corners of Bridgwater, townsfolk paraded to this bonfire, many disguising their identities in costumes and masks, a practice which enabled them to get up to all sorts of harmless mischief. Once assembled, effigies of Guy Fawkes, the Pope and others who had upset the local population, were added to the flames. From early evening, hundreds of Squibs were ignited in the town centre and a night of merrymaking ensued until the early hours.
It was the celebrations of 1880 however which was to change the course of the carnival forever. The evening of the fifth that year began so well, but the usual good humour and excitement gave way to ill temper and acts of violence, leading ultimately to serious disorder and riot. By 1 o clock in the morning the bonfire was still burning with plenty of fuel remaining to add to the embers. Most of the crowd had gone home but around 300 people were still making merry around the fire.
We had a hot chocolate and then watched the Squiblings —- I cant even describe this so watch the video please xx
It has really been a wonderful weekend and we have travelled over 1000 miles which is just amazing.